Kai Ling Industrial is a company dedicated to the Oxford cloth, cloth bags and special fabrics such as the development and production of hand bag, tent cloth, luggage fabrics and golf bag fabric of the combination of technology and trade oriented enterprises, to provide quality products and technical service to customers. With its own rich experience in the industry, excellent professionals and the concept of a long and stable, in the Yangtze River Delta region, the Pearl River Delta region and the northern market have enjoyed a high reputation and credibility.
Plant area of 250 thousand square meters, has a double double pump, high speed multi arm, high-speed rapier loom and other types of high-end imported 380 sets, the whole machine 3 sets of computer numerical control, automatic high-speed warping machine 5 sets, twisting machine and other supporting facilities, the monthly output of up to 3 million meters. Companies including Wujiang Kailing jet weaving factory (export enterprises), Wujiang city schierling weaving factory, Wujiang Shenya Textile Co. Ltd., Wujiang Kaixuan Textile Co., Ltd. Kai Ling weaving (Guangzhou huadushiling trading company) and Kailing weaving (Hebei Baigou trading company).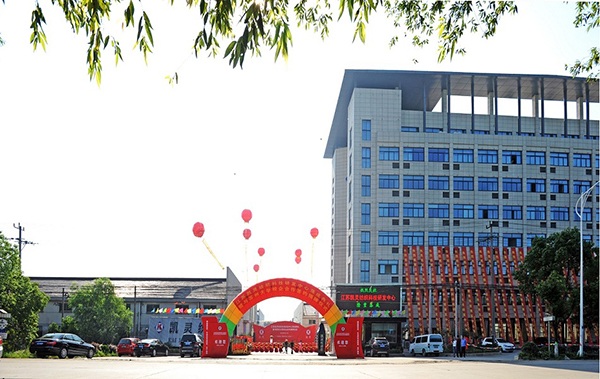 The main products are: 1680D series, 840D series, 420D series, 210D series, jacquard series, lattice series, coarse denier series; filament series, such as more than and 300 series. The product of new style, superior quality, waterproof, PA, PU, PVC and Unisys glue coating rolling, foam and other finishing, suitable for all kinds of bags, backpacks, travel bags, luggage, handbags, golf bags and all kinds of clothing, children's clothing, tents, waterproof appliances etc.. Products are up to the European ROSH standards, selling all over the country and around the world, a number of well-known sports brands are useful to our company's production of fabrics.
In the face of increasingly fierce market competition, we put forward the "do strong" development goals, based on domestic and international, and colleagues from all walks of life and the majority of customers together, hand in hand, and seek common development!